The exhibition space has been transformed into a sophisticated home where the MyTop collection slabs  on the walls guided visitors along a journey of colour, made up of endless options with bold, contemporary appeal. The central table, which was made using MyTop Infinito 2.0  in the Calacatta Viola colour option, offered visitors a meeting and a focal point  along this design-led journey.
The display was enthusiastically received by the international public, who particularly appreciated  the chance to see and feel  our innovative solutions first-hand. Coverings 2023 was the event chosen by Fondovalle to focus visitors' attention on the latest additions to the MyTop range (expanded to include new textures), as well as to offer a preview of the Royal Travertino collection and the new Real Matt finish.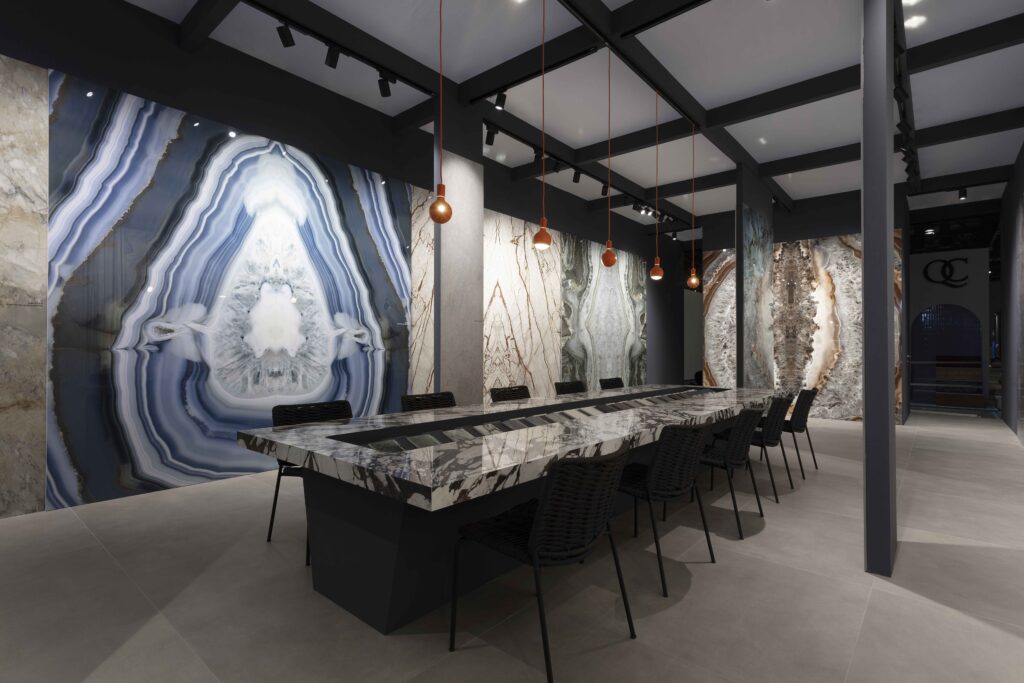 Texture options such as Calacatta Viola, Agate Crystal Jade, Agate Crystal Lace, Agate Blue Velvet, and Breccia Van Gogh from the Infinito 2.0 series and Venus from the Planeto collection are now included in the assortment of oversize slabs offered in the MyTop range. These new entries have opened up opportunities for the application of these materials within a wide range of uses in architecture and interior design projects, such as for tops, washbasins, and items of furniture. These are just some of the latest innovations in the MyTop range though, which will be even further expanded with new MyTop StoneLab articles (all also in the new Real Matt finish),  heralded by the presence of the 12 mm Travertino.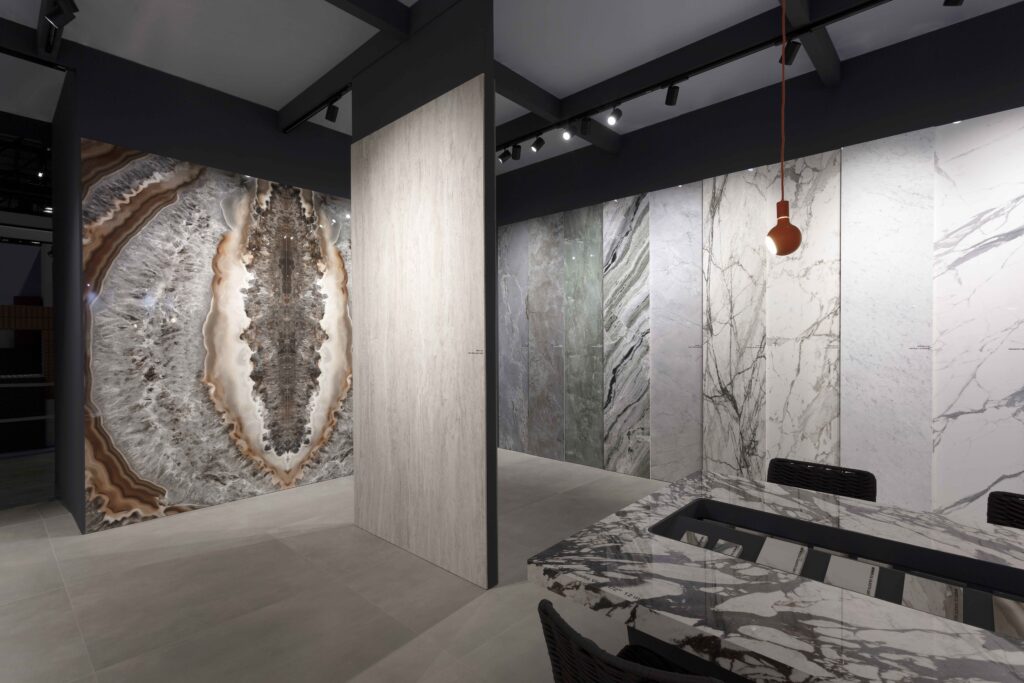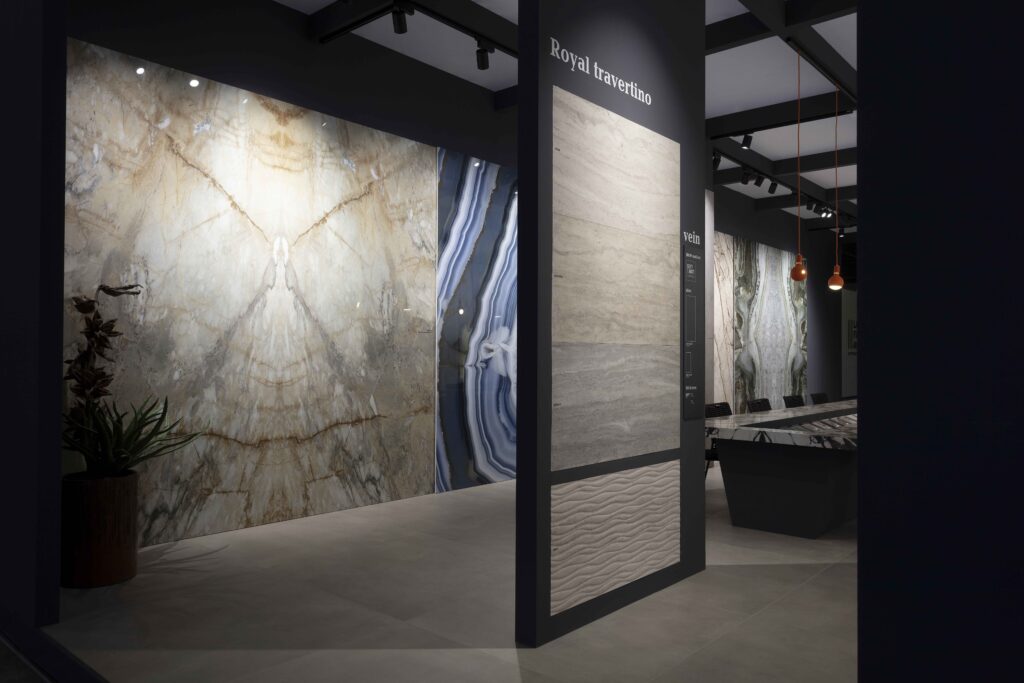 For the Fondovalle range, the Royal Travertino floor and wall collection   –  available in three shades in two different  patterns, Vein and Cross –  evokes the Italian landscape and the warm tones  of Tivoli, where nature and classical architecture come together, stirring up primordial feelings and creating  an aesthetic steeped in history.
Real Matt technology, which is one of the most important features of this collection,  lends porcelain stoneware a highly matt finish (much more so than the unworked finish) and absolutely no reflections or gloss.