The exhibition stand at the Alchemy Gallery conveyed all the versatility offered by Fondovalle and its latest ceramic range, which is perfect for creating sophisticated designs with a contemporary mood.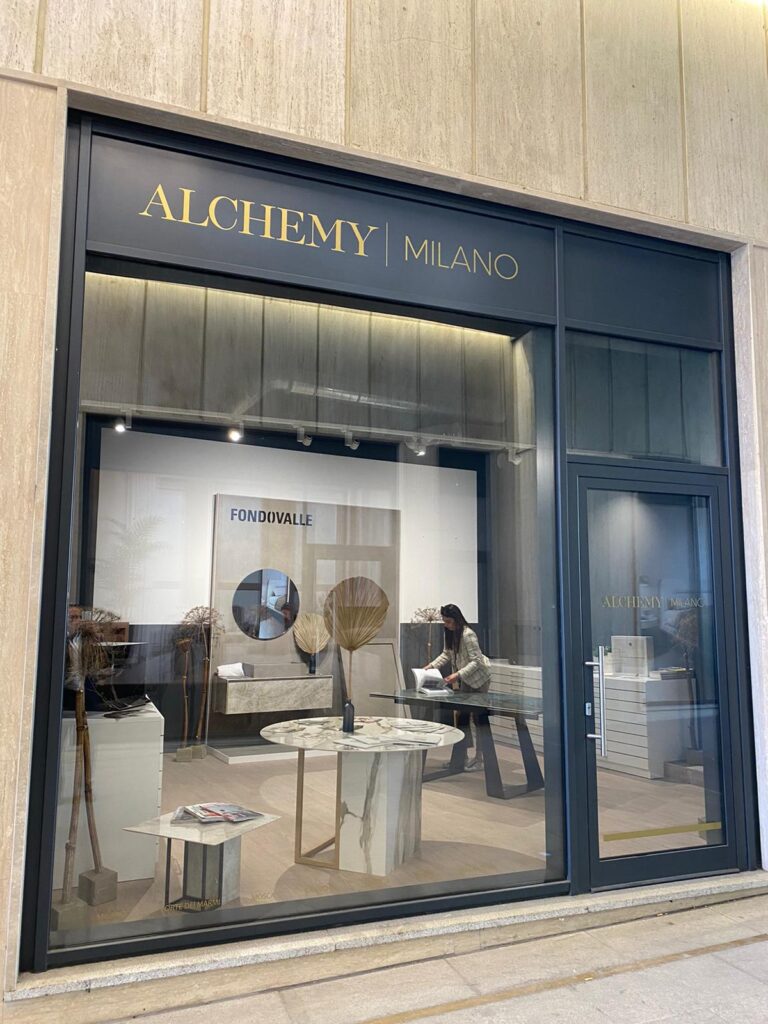 Featuring a more slender, subtle design, accompanied by new shapes and accessories – such as furniture and floor-flush shower trays, Shape is the Fondovalle collection designed to allows users to personalise their projects by coordinating with the tiling or choosing solutions offering exciting contrasts of materials and shapes.  Once you have chosen the most suitable model and  measurements for your spaces, the products in the Shape line can be customised to suit your specific style and design needs. Beauty and practicality are key features  of this rich collection of washbasins, shower bases,  and countertops, all  available in a range of shapes and sizes that combine functionality, looks, and low maintenance.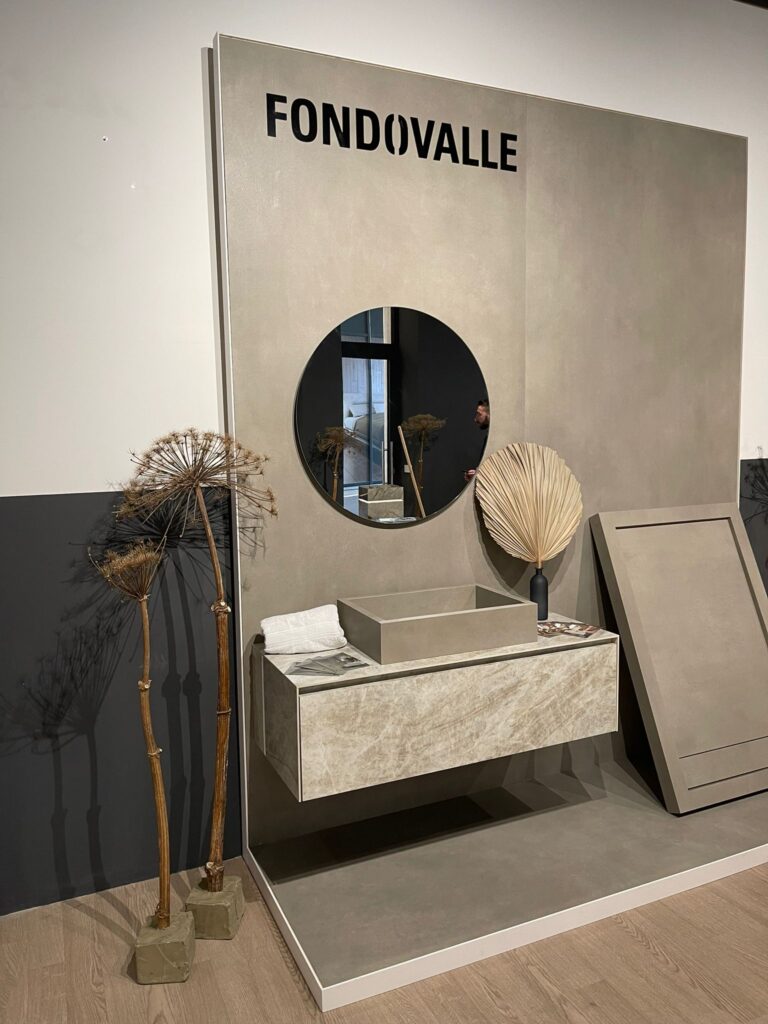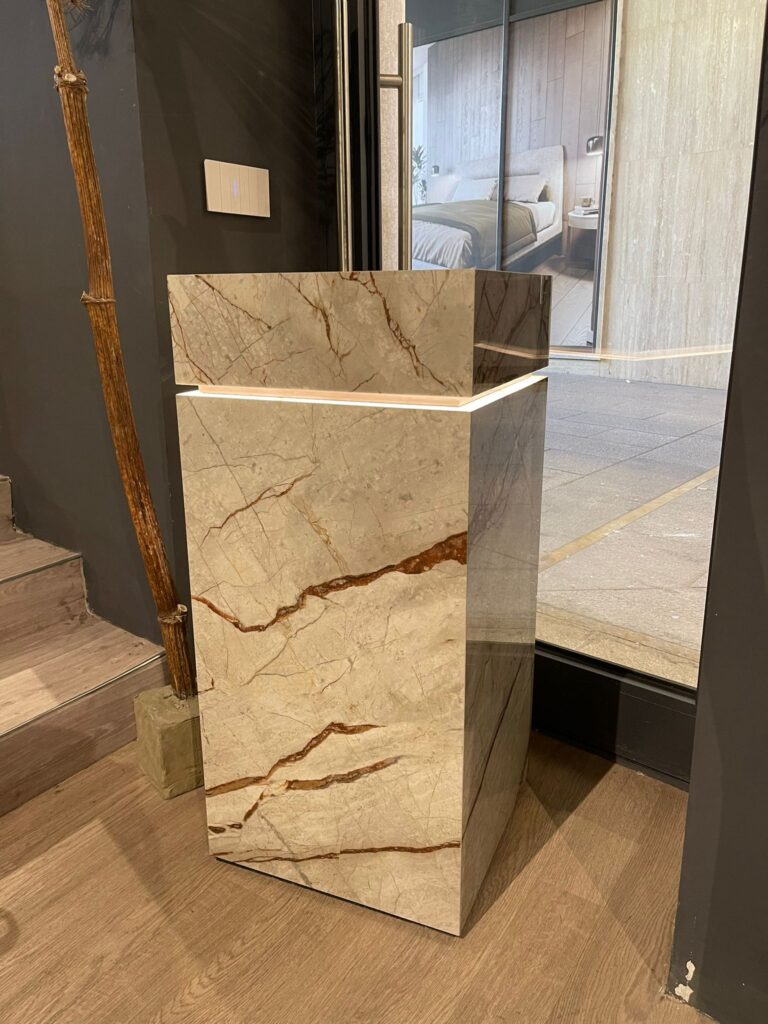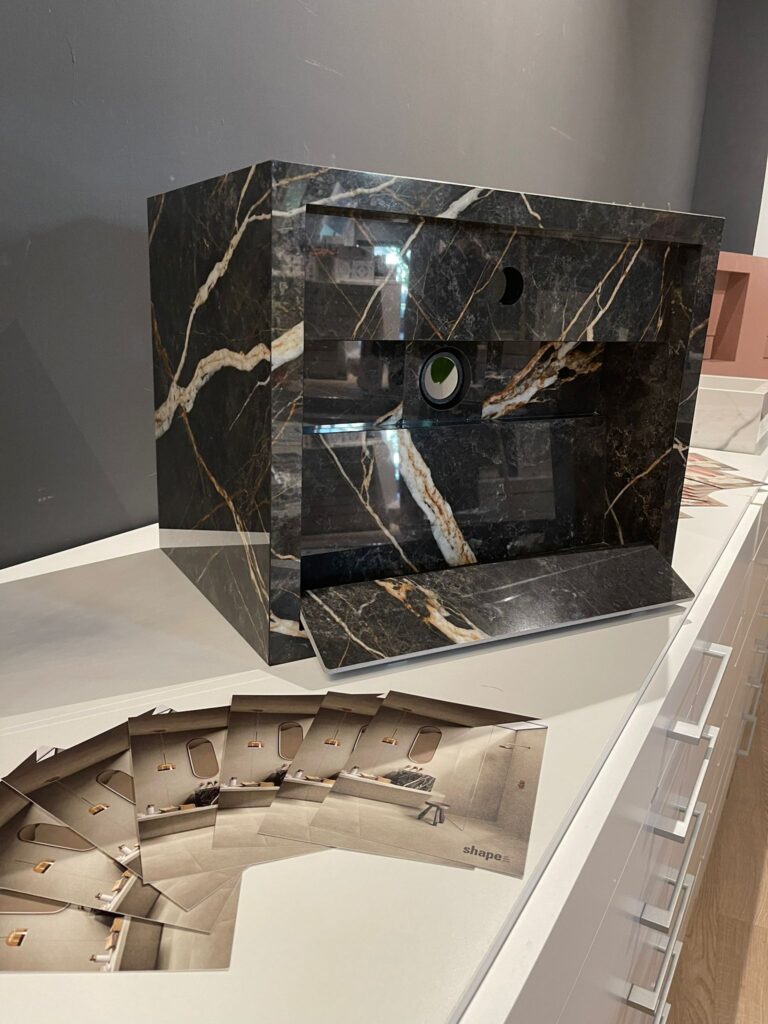 Inside the exhibition space, the versatility of Fondovalle ceramics reaches its maximum expression in a selection of furnishing accessories presented to visitors as part of the Fuorisalone 2023 events. In addition to the washbasins (available in range of sizes and models) and the shower trays, the presentation of the new Shape line is topped with a selection of achingly contemporary tables.  The PLANA EXT table in particular offers a fusion of exclusive design and advanced technology. Featuring a sophisticated mechanism, the large 90×180 cm top can be extended by up to 90 cm, with seamless veining and perfect linearity.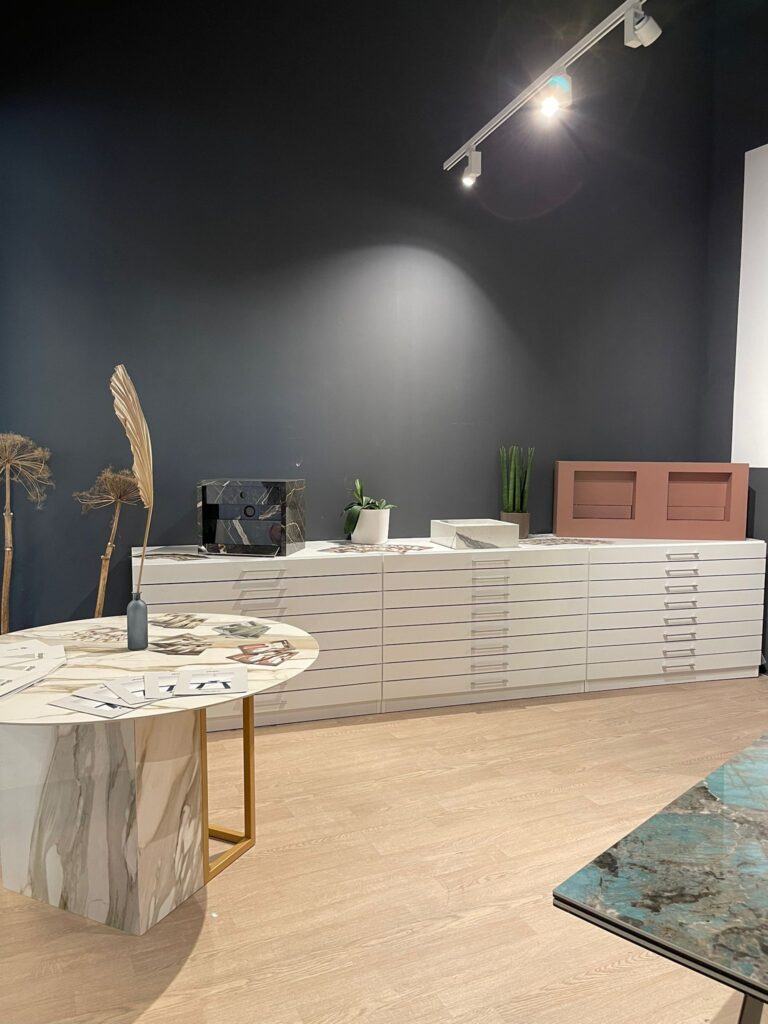 Explore the entire Shape line on our site.